Driver Application
Functionality, Booking Requests, Payment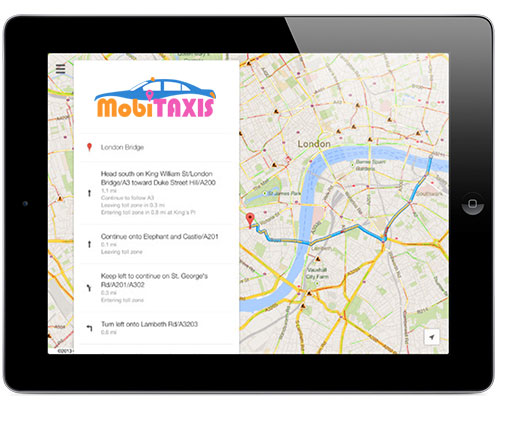 Driver will be provided with an Android tablet with an installed driver app
Driver will be provided with a car charger, vehicle device mounting solution, wireless printer, Credit Card reader & adapter for the pad, Taxi sign control unit adapter, and fully fledged Pc with optimum processing.
Driver can accept or reject requests from clients
Driver has to sign in using username and password. After login the driver is in one of 4 statuses: Off Duty, Occupied, In Use, and Available. When a client request a taxi pick-up the closest available taxi is sent a notification using 3G/4G technology.
Upon reaching the destination the client can pay by credit card in his app, swap the card in the driver's app, or by cash
Printer generates receipt and the user is then sent a notification of completed transaction and arrival of destination. Driver's status is then changed to Available
awaiting new requests.technology.